Five Feet Apart Movie Review
In "Five Feet Apart," Stella ( Haley Lu Richardson ) is a teenager with Cystic Fibrosis, and Will ( Cole Sprouse ) is a new CF patient at the hospital. Later they become very close with each other, but hey have a risk of cross-infection, so they must stay six feet apart at all times. As Stella falls for Will, she says, "After all CF has taken from me, I don't mind stealing one foot back." And so they have a date, still within the hospital using a five-foot pool cue to measure their distance.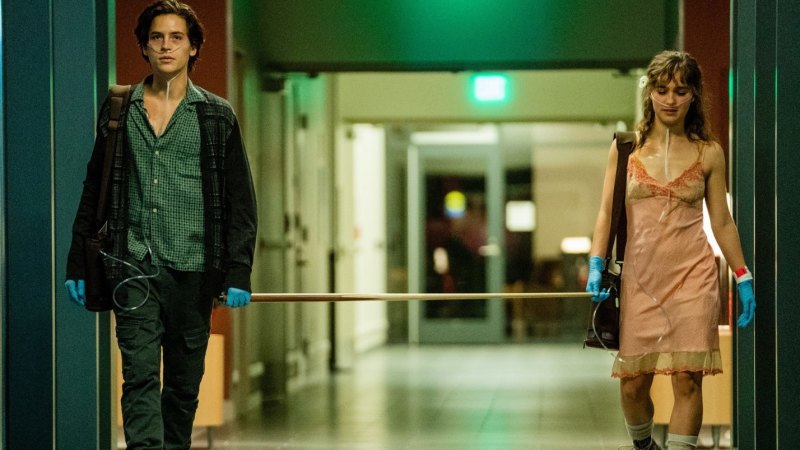 Eventually, they fall in love, and they live dangerously to be with each other because they can't even hold hands, let alone kiss. Further complicating matters is Will's potentially dangerous rebellion against his ongoing medical treatment. Stella gradually inspires Will to live life to the fullest, but it is hard to save the person she loves when a single touch is off limits.
I find this film to be moving and beautiful! It raises awareness for Cystic Fibrosis and also inspires the audience to live life to the fullest and not take anything or anyone for granted. Alex Docherty said, "It was a good, tear-jerking movie that was similar to "The Fault in Our Stars" but it is not too sappy – it has a realistic approach to such a tender subject." Ultimately, I find the meaning behind the film to promote treasuring those closest to you and has themes of perseverance and empathy.